Little Dragon and the Giant Egg - Beautiful HARDCOVER Book!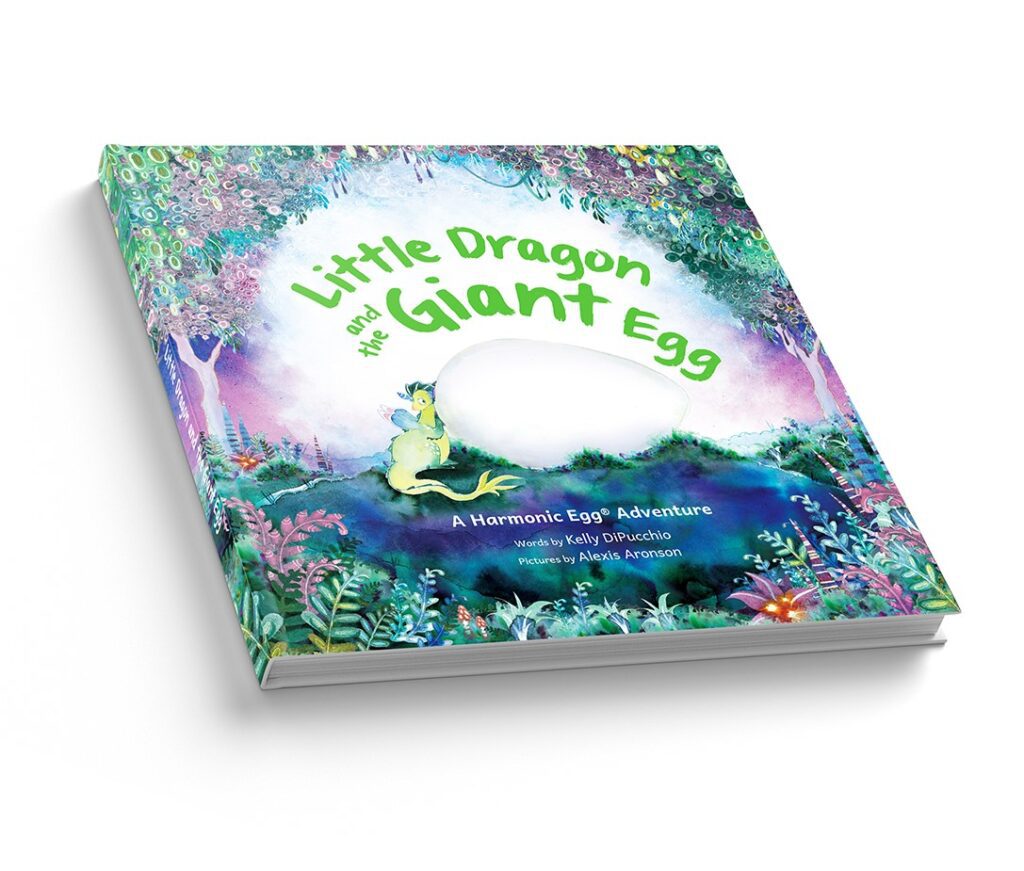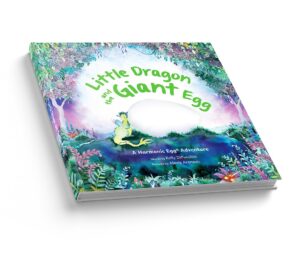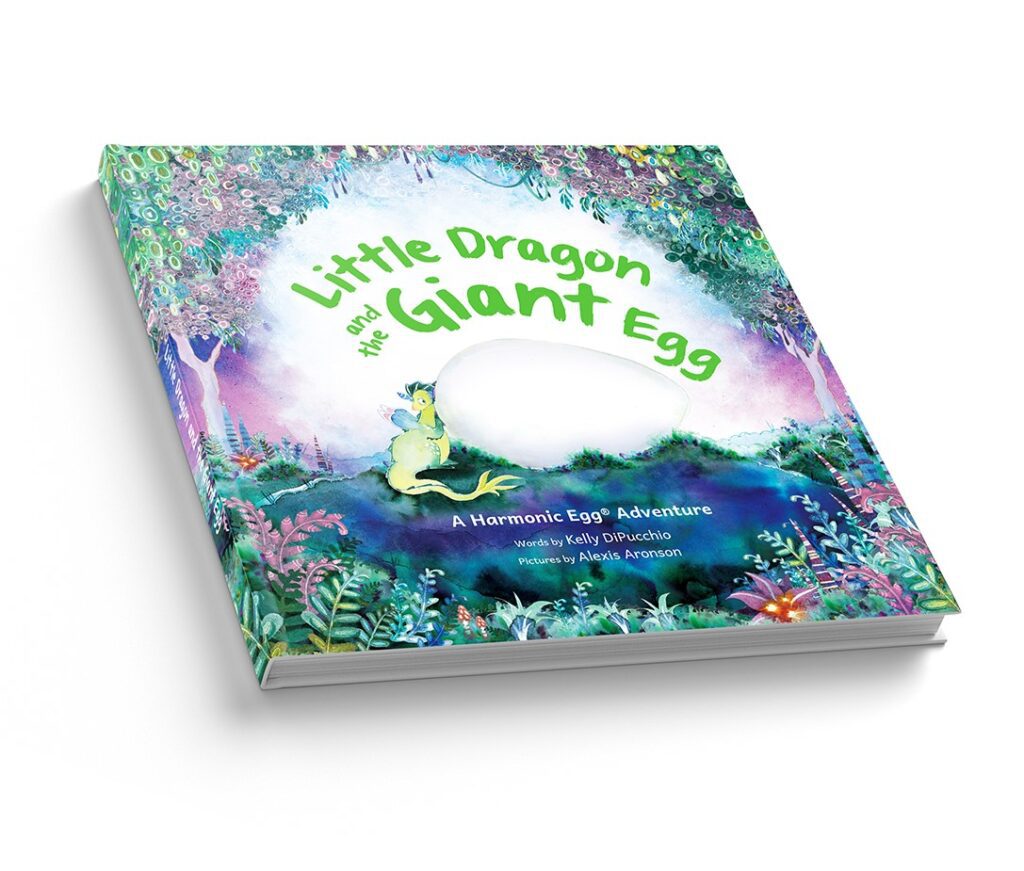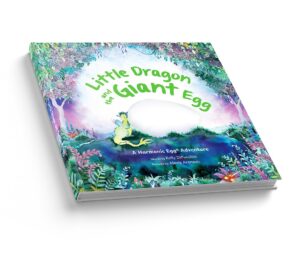 A one-time price of
$12.00
will be added to your order.
This is a beautiful HARDCOVER Book!
A heartfelt story that inspires and calms the reader.  Each illustration was carefully designed with LOVE and the colors are calming for children and adults. 
Dear Reader,
Need to get out of survival mode, need to change your focus?  Pick up this book to release stress and reconnect with your inner child.
Bring more Joy into your day and be present in life.
This book is a feel good book for adults.  It's not just a children's book.  
Energies in this book can help activate a new life force and release stress.
The Harmonic Egg® / Ellipse™ came to me in a dream many years ago. The unique healing chamber uses sacred geometry, light, color, and sound frequencies to empower the body's own healing energy. Even as a child I was a dreamer, a rebel, and a creator. I would often hear other people talk about their childhood memories, but I didn't remember my own. I found that suppressing my memories and trauma was easier and I would often "check out" whenever there was a problem in the home.
It took me 37 years to find out that sound and light therapy was the key to living my best life. Working with light and sound made me feel happy and calm. I started researching this unconventional approach to healing in 2007 and in 2016 I invented the Harmonic Egg® / Ellipse™. Every part of the Harmonic Egg® / Ellipse™ is designed with intention from the type of music, the shape, the natural wood and the protocols used in each session. I took many deep dives into the Egg's design to ensure no stone was left unturned. The most important thing to me throughout the process was always to "do no harm."
Today, I love to inspire children to create and dream big. No child should ever feel limited. We are all created equal and have powers beyond our wildest imaginations. We can be and do anything we set our minds to. ANYTHING! The Harmonic Egg® / Ellipse™ supports children in feeling happy, safe, and calm. It helps to release trauma that can lead to dis-ease and limitation and keep us from aligning to our true passions and purpose.
Children of all ages have used the Harmonic Egg® / Ellipse™, including babies in the womb. Pregnant women experience comfort during Harmonic Egg® / Ellipse™ sessions, and many find that their infants come into the world more aware and emotionally mature.
The white horse playing in Little Dragon's dream is my horse, Holly. She came to me very magically twelve years ago. She is my best buddy and pal. She teaches me about non-verbal communication and about being present in life. She makes me laugh every day and keeps me grounded. She does assist children in healing, and I have seen her work do wonders. She gives so much to the humans she encounters. I am forever grateful to her for finding me!
Whether you are a child or a child-at-heart, I hope you enjoy this book as much as we enjoyed creating it. It truly was a labor of love. Kelly and Alexis are amazing souls on this planet with so much love in their hearts. Our wish is that adults reading the story can rediscover the joy of being childlike again – to dream, to laugh, to play and to celebrate the feeling Little Dragon's mother experiences when her own child is happy and calm.
Much love to everyone and may all your dreams come true!
Gail
*** CANADIAN SHOPPERS! PLEASE VISIT https://www.harmoniceggcanada.com/shop FOR LOWER SHIPPING RATES! ***
*** EUROPEAN & UNITED KINGDOM SHOPPERS! PLEASE VISIT https://harmonicegg.be/en-gb/webshop/ FOR LOWER SHIPPING RATES! ***
For additional support, inquire about Remote Sessions at any Harmonic Egg® / Ellipse® location. Click here to inquire about the Harmonic Egg, LLC home unit, the LiFT™. Always be mindful to support your mind, body and spirit with proper hydration! We recommend Superieur Electrolytes, when available. These electrolytes are made from real, not lab, sources with zero sugar and no dyes or weird ingredients. Use Coupon Code: EGG for Free North American Shipping.